SUBSTRATOS
Proteínas totales (PTO), Albúmina (ALB), Globulinas (GLO), Colesterol (COL), Triglicéridos (TRG), Lipoproteína de alta densidad (HDL), Lipoproteína de baja densidad (LDL), Bilirrubina total (BIT), Bilirrubina directa (BID), Creatinina (CRE), Ácido Úrico (AUR), Urea (URE), Amonio (NH3), Glucosa (GLU), Lactato (LCT),
ENZIMAS
Alalino aminotransferasa (ALT), Aspartato aminotransferasa (AST), Lactato deshidrogenasa (LDH), Creatina quinasa total (CKT), Creatina quinasa isoenzima cardiaca (CK-MB), Fosfatasa alcalina (ALP), Lipasa (LIP), Amilasa total (AMS), Amilasa pancreática (AMP).
ELECTROLITOS PLASMÁTICOS (ELP)
Sodio (Na+), Potasio (K+), Cloro (Cl-), Osmolaridad (Osm)
MINERALES
Calcio (Ca), Fósforo (P), Magnesio (Mg), Hierro (Fe)
SETS DE FUNCIONALIDAD DE BIOQUÍMICA SANGUÍNEA
– BIOPLASMA General
– BIOPLASMA Básico
– BIOPLASMA Stress
– BIOPLASMA Stress Plus
– BIOPLASMA Smolt
– BIOPLASMA Smolt Plus
– BIOPLASMA Hígado
– BIOPLASMA Páncreas
– BIOPLASMA Corazón
– BIOPLASMA Muscular
– BIOPLASMA Riñón
– BIOPLASMA SRS
– BIOPLASMA HSMI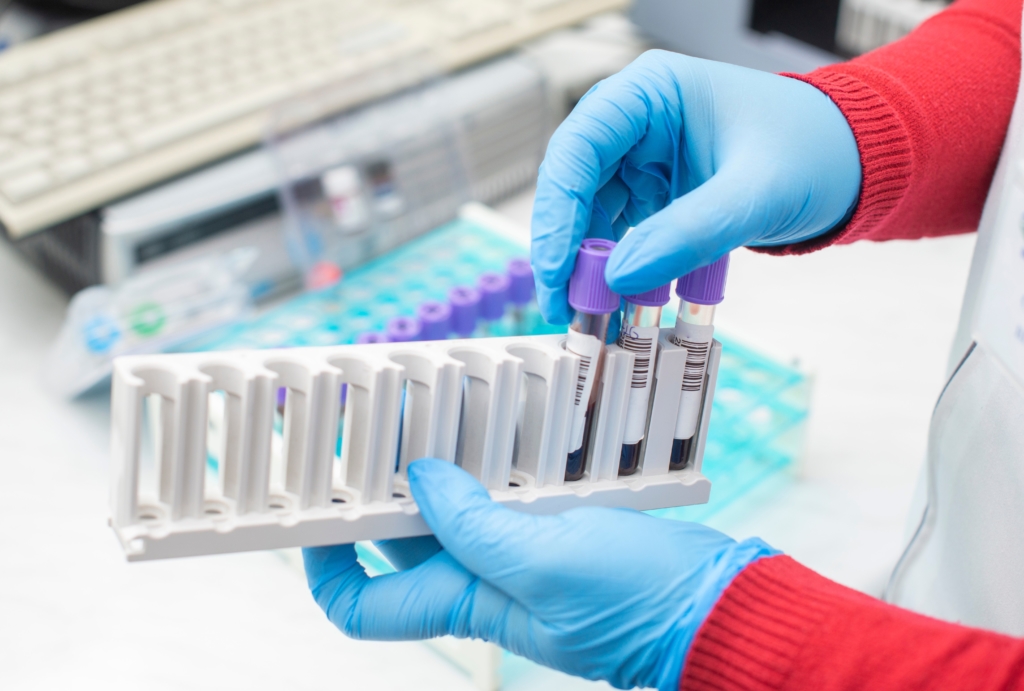 – Cortisol (CRT). Acreditado ISO 17025, INN.
– Tiroestimulante (TSH)
– Tiroxina (T4)
– Triyodotironina (T3)
– Progesterona (P4)
– Estradiol (E2)
– Corticotropina (ACTH)
– Prolactina (PRL)
– Testosterona (TET)
– Hormona del Crecimiento (GH) o Somatotropina
Nuestros biomarcadores son técnicamente validados y soportados en artículos científicos
Piscine Orthoreovirus-1 (PRV-1) Has Been Present in Chilean Salmon Aquaculture since at Least 1994
Co-Infection by LF-89-like and EM-90-like Genogrupos of Piscirickettsia salmonis
Co-Infection by LF89-like and...
Reference Intervals for Blood Biomarkers in Farmed Atlantic Salmon, Coho Salmon and Rainbow Trout in Chile: Promoting a Preventive Approach in Aquamedicine
Reference Intervals for Blood...
Why Does Piscirickettsia salmonis Break the Immunological Paradigm in Farmed Salmon? Biological Context to Understand the Relative Control of Piscirickettsiosis
Why Does Piscirickettsia salmonis...
Patología Clínica en Salmónidos
Un aporte al conocimiento, identificación e interpretación de las pruebas de laboratorio clínico más utilizadas en la salmonicultura y un apoyo al diagnóstico clínico veterinario en la medicina de animales acuáticos.